Ditch Davey
Birthdate
12 April 1972
Birthplace
Melbourne, Victoria, Australia
Character
Nemetes
IMDB profile
[view] • [talk]
Ditch Davey is an Australian actor who plays Nemetes in Spartacus: Vengeance and Spartacus: War of the Damned.
Personal life
Edit
Born in Victoria, Australia as Kristian Lind, Dich changed his name on his 18th birthday. Growing up, his little sister could not pronounce his name, and called him "Ditchin", creating his nickname. When he turned 18, he felt his nickname was more of his real name, so changed his name, and took on his stepfather's surname.
Ditch went to college at Western Australian Academy of Performing Arts and graduated in 1998.
Ditch's first acting job was in a Eclipse gum commercial. After this, he ended up on several Australian TV dramas, his most successful job was playing "Evan Jones" on Blue Heelers. He was on this show from 2001 to 2006.
After this he narrated a police recordings show called "Police Files: Unlocked" for a year before moving on.
He played in other, smaller jobs for several years before joining the Rebels in Spartacus.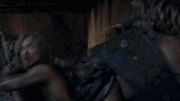 Ad blocker interference detected!
Wikia is a free-to-use site that makes money from advertising. We have a modified experience for viewers using ad blockers

Wikia is not accessible if you've made further modifications. Remove the custom ad blocker rule(s) and the page will load as expected.