Home
Talk

8
553pages on
this wiki
Poll of the Week
Are you planing on watching the 'The Spartacus Saga: Uncut', on Starz starting October 26th?
User Blogs
Hi guys! I'm sorry if I have not been very present for posts but I read you always, I was busy to create my Spartacus Wiki and for this reason I would show you for an opinion or judgment with no prob…

Read more >
Featured Quiz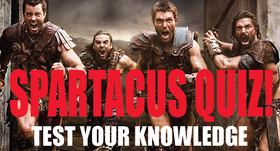 Featured Article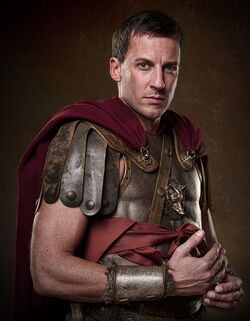 Gaius Claudius Glaber is a praetor of Rome and husband of Ilithyia. He has an army at his disposal and a personal grudge against Spartacus. A man of increasingly dubious means, he will do anything in his power to eliminate the rebels. Glaber is the lead antagonist of the second series, Spartacus: Vengeance.
Latest Episode
The Spartacus Saga: Uncut
From Batiatus' early lanista days and Gannicus becoming a god, through to Spartacus joining the gladiators and starting a rebellion, leading to the rise of an army and the fall of Glaber, ending in a city of rebels and their loss to Crassus.
The Spartacus Saga: Uncut gives you the chance to watch all four brilliant seasons of Spartacus, that's over 39 whole hours, filled with even more sex, blood and violence.
From October 26th, once again join the rebel army and TOGETHER WE SHALL SEE ROME TREMBLE!
Content Ratings
| | |
| --- | --- |
| Rating | TV-MA |
| AC | Adult Content |
| AL | Adult Language |
| GV | Graphic Violence |
| N | Nudity |
| SC | Strong Sexual Content |