In Celebration of the recent launch, Ubisoft and Spartacus Legends want to offer players a change to win a Spartacus legends T-shirt. This T-shirt may not protect you from the executions of those elite gladiators, but it will impress the other Lanistas!
There several ways to enter, increasing your chances of winning. These include liking the Spartacus Legends Facebook, tweeting, and watching a video of the game.
Click here to enter the sweepstakes > http://ubi.li/YtsyR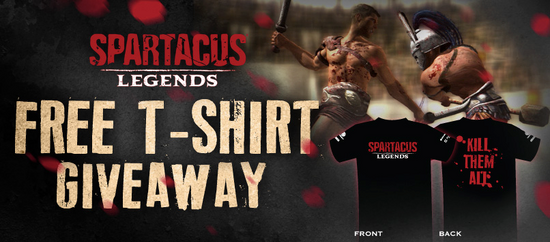 Ad blocker interference detected!
Wikia is a free-to-use site that makes money from advertising. We have a modified experience for viewers using ad blockers

Wikia is not accessible if you've made further modifications. Remove the custom ad blocker rule(s) and the page will load as expected.