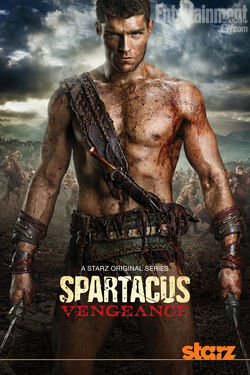 Have you been dying for some new Spartacus scoop? Here's a whole slew of new information regarding the new Spartacus: Vengeance saga! First, Starz has set a premiere date for the return of Spartacus! Spartacus: Vengeance will premiere on January 27. Too far away?
Watch the brand-new trailer at EW, which features Lucretia alive and well, Illythia, Mira, and our new Spartacus, Liam McIntyre.
RIP Andy Whitfield, you will be missed. See how Liam stacks up as the new Spartacus!
Ad blocker interference detected!
Wikia is a free-to-use site that makes money from advertising. We have a modified experience for viewers using ad blockers

Wikia is not accessible if you've made further modifications. Remove the custom ad blocker rule(s) and the page will load as expected.