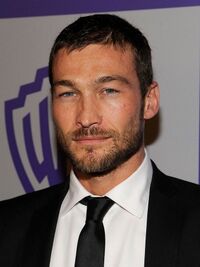 Former star of Spartacus, Andy Whitfield, died yesterday of non-Hodgkin lymphoma. Needless to say, his fans and fans of Spartacus are terribly upset about his passing, but other stars have come forward on Twitter to share their condolences:
"No words to express the depth of such a loss. You will be deeply missed, my brother."- Steven S. DeKnight, creator of Spartacus.
"RIP Andy Whitfield. You can be beautiful, strong & on top of the world & it can all be taken away in a moment. Life your life accordingly."- X Men writer Zack Stentz
"Shocked to hear of Andy Whitfield's passing. An actor who had just entered the prime of his career. So sad. He was my age... #Spartacus"- Terra Nova star Jason O'Mara
It is inspiring to see celebrities come together to mourn the loss of a great actor and human being. I'm sure all fans of Spartacus agree that Andy Whitfield will be greatly missed.
Source: Hollywoodreporter.com
Ad blocker interference detected!
Wikia is a free-to-use site that makes money from advertising. We have a modified experience for viewers using ad blockers

Wikia is not accessible if you've made further modifications. Remove the custom ad blocker rule(s) and the page will load as expected.